How's it going, guys? How about some Vegan Mexican food?
If your answer is CLARO QUE SI! Then the next green spread is a must on almost every Mexican recipe. It can be used as a dip or a sauce as well. It is exactly what you need to get that tangy spicy fresh Mexican flavor, to your next Vegan Mexican Dish.
With only a few basic ingredients that everyone has in a nearby grocery shop, a little to no prep at all if you have a high-speed blender, you could make a quick and easy Vegan sauce that goes with many other vegan recipes. You could then use it to fill your Taco, Vegan Burrito, Taco Salad bowl, Nachos Supreme plate, and it is so delicious on its own so you can use it for a variety of sandwiches salads.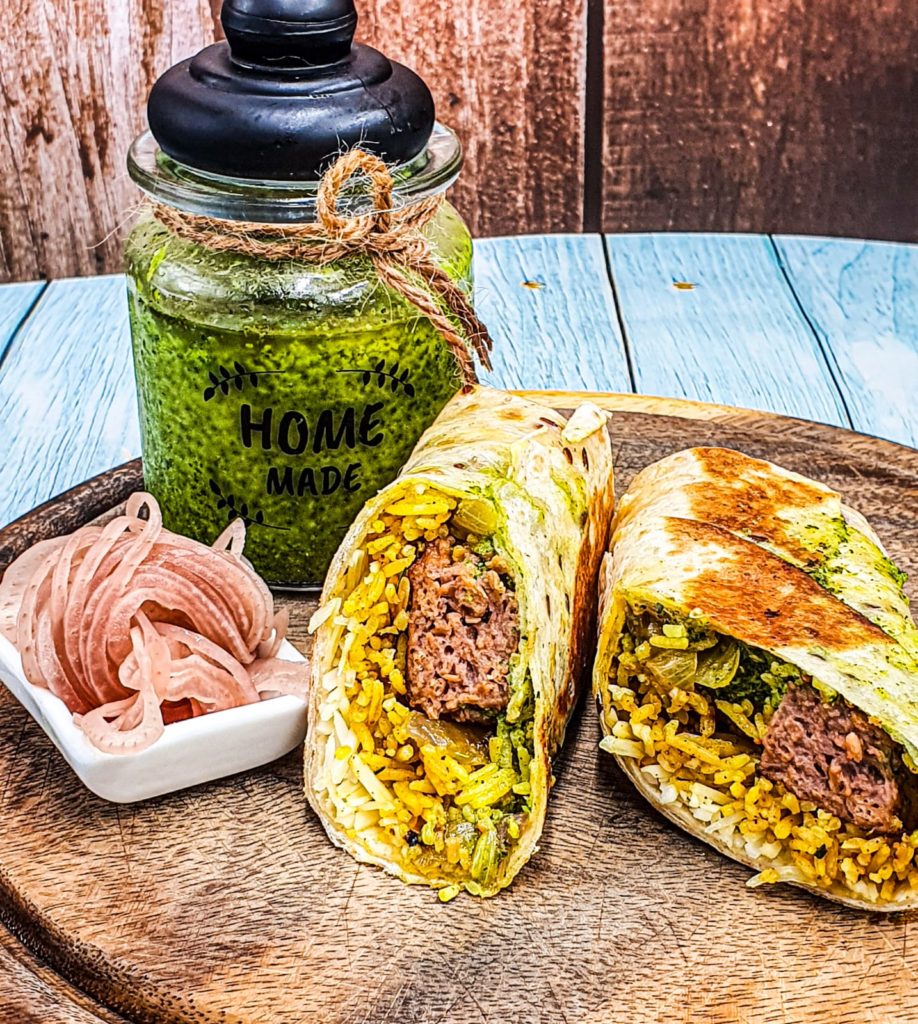 So let's talk a bit about what we need here
For this classic green sauce recipe, you would need the juice of green limes or lemons, a nice whole bunch of fresh parsley leaves, and coriander leaves. A medium white onion, Jalapeño, or a green hot chilly pepper, grapeseed oil, and salt.
One thing I want to say about the oil I choose. I'm a really big fan of good quality oils like Grapeseed oil and Olive oil and this is the reason why I incorporate them in most of my recipes. for this recipe, I used a combination of both because I love Olive oil But it is too strong and overpowering so the grapeseed oil helps to balance it. This sauce needs a lot of oil. Much like chimichurri, the oil preserves, and gives it a much longer shelf life.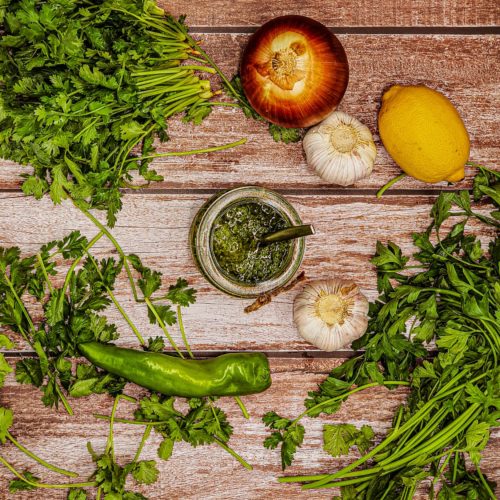 Salsa Verde is with jalapeno and limes in the classic Mexican recipe, but if you can't get a hold of those two, you can definitely use Green Chili Pepper and Lemons.
Keep in mind that the degree of spiciness varies from one green chili to another and you should start with one pepper or even half a pepper to see if the taste is right for you. The same goes for lemons and limes. The amount of lemon juice needed for this recipe depends on the level of juice and the level of acidity that exists in the lemon itself.
– If you want your Salsa Verde very spicy you could add the green pepper seeds to the mixture, and blend them with the rest of the ingredients. Whatever you do, be careful as this can really burn…
– If upon you tasting it your tongue tells you it is too sour or spicy, you could balance it up with some more oil or a little bit of water. 
– Also, when the salsa cools down inside the fridge, the flavors get more balanced and subtle than they were at room temp. So don't be too hurry to add a lot of ingredients to adjust the flavor yet. Taste it again when it is completely chilled.
– Make sure it's covered with a bit of oil at the top to prolong its shelf life. this recipe will make you about 750 ml sauce and you can use half fresh and freeze the other half and use it later.
I really hope you enjoy this Recipe!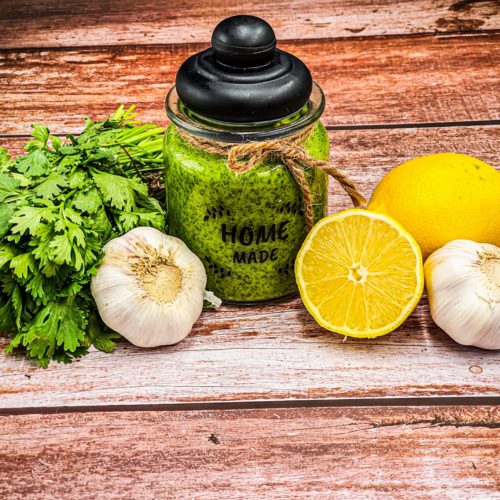 Salsa Verde Sauce​
Mexican Green Cold Spicy Sauce
Ingredients
2

Cups

Fresh Parsley

Washed and sorted

2

Cups

Fresh Coriander

Washed and sorted

1

Medium

White Onion

Pilled washed and cut to quarters

3

Cloves

Garlic

pilled and cleaned

1

Jalapeno or Green Chili pepper

Cut to Halves

¼

Cup

Lime or Lemon Juice

Fresh squeezed

¼

Cup

Olive Oil

½

Cup

Grape-seed oil

½

tsp

Sea Salt
Instructions
Remove the seeds from the Green Pepper carefully while wearing gloves. wash your hands very good when you done prepping it and avoid touching your face.

Put all the veg inside a blender or a food processor with the salt, lemon juice and olive oil and let it blend while slowly pouring the Grapeseed oil, only to make sure its not too much and you have a smooth consistency.

Taste and check if missing salt, or more lemon.

Place in a container of your choice, make sure to cover with a bit of the oil on top
Notes
If you like Tahini, you can add a generous amount of the salsa to the tahini and you will get the most flavorful tahini for your salad, sandwich or even fries.
You can also freeze it to cubes and use it to make cooked dishes like rice quinoa Bulgur and more.