Hi friends!
In the past week I have had a serious craving for Crab Cakes style patties. Crab Cakes are delicious crab meatballs and are very popular in America. These are usually served with tartar sauce as a starter or in a sandwich. Tartar sauce is known to be served alongside other fish dishes like fish and chips, oysters, lobster roll.  It's also definitely suitable for other fried foods like schnitzel and other sandwiches.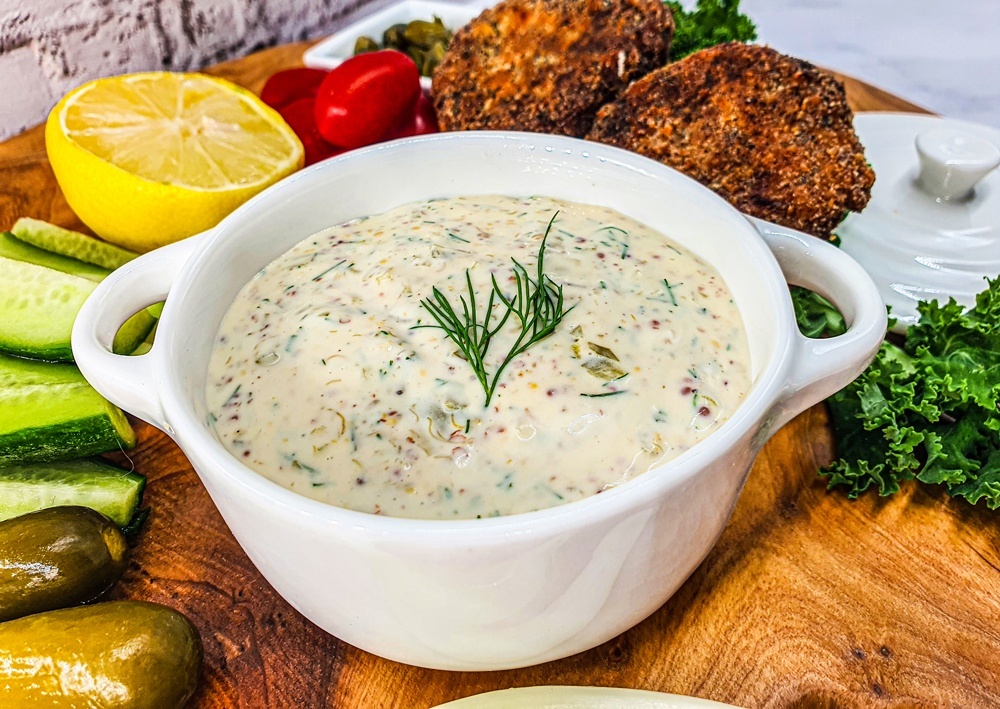 Here's the vegan version of a tartar sauce I made alongside these amazing vegan crab cakes the other day. Flavors are definitely going well with these vegan crab cakes and will work well with other sandwiches or fried foods. Keep in mind that a common ingredient for these 2 recipes is Worcestershire Sauce. In its classic version, Worcestershire sauce is not vegan and is made with anchovies. Here's a link to the recipe if you want to make a Homemade Vegan Worcestershire Sauce yourself.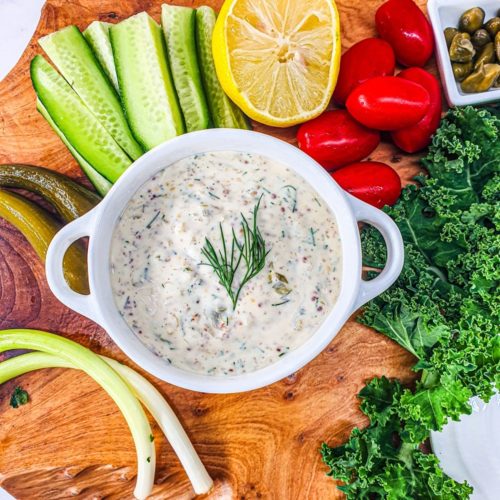 Vegan Tartar Sauce
A classic tartar sauce based on vegan mayonnaise, excellent for fried foods and vegan seafood.
Ingredients
½

Cup

Vegan Mayonnaise

1

Pickle

Finely chopped

1

Tbsp.

Capers

Finely chopped

1

Tbsp.

Onion

Finely chopped

2

Tbsp.

Fresh dill

Finely chopped

2

Tbsp.

Fresh lemon juice

2

Tsp

Vegan Worcestershire Sauce

1

Tsp

Mustard

½

Tsp

Salt

½

Tsp

Black pepper
Instructions
Mix all the ingredients together in a bowl, pour into a container, cover with a lid, and place in the fridge.

It's better to prep the sauce a few hours in advance so that the flavors blend with the vegan mayonnaise.