Hey friends!
I slowly returned to my vegan recipes routine after this crazy week laden with experiences. This recipe was supposed to be up in the Shavuot Recipes Collection. However, due to all the stressful events lately, I took a break and it is finally up now. And I'm really in love with this recipe. And not just me. I got a lot of compliments on it when I made it for my friends. It is so light and fluffy and goes well with many things. So, it is recommended to bake and this recipe is pretty easy.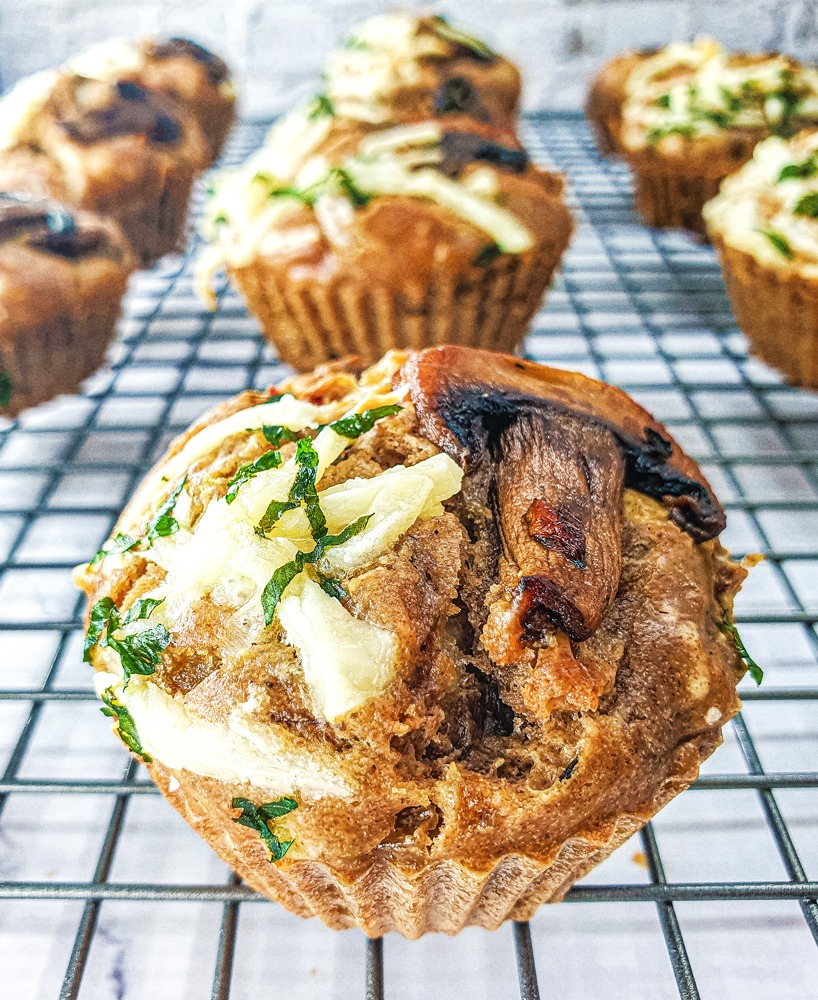 These little muffins are really cute and delicious. They have mushrooms, fresh herbs, vegan grated mozzarella, and are made from whole spelt flour. They are suitable as an appetizer, breakfast, or snack and are perfect for brunch! You won't stop snacking!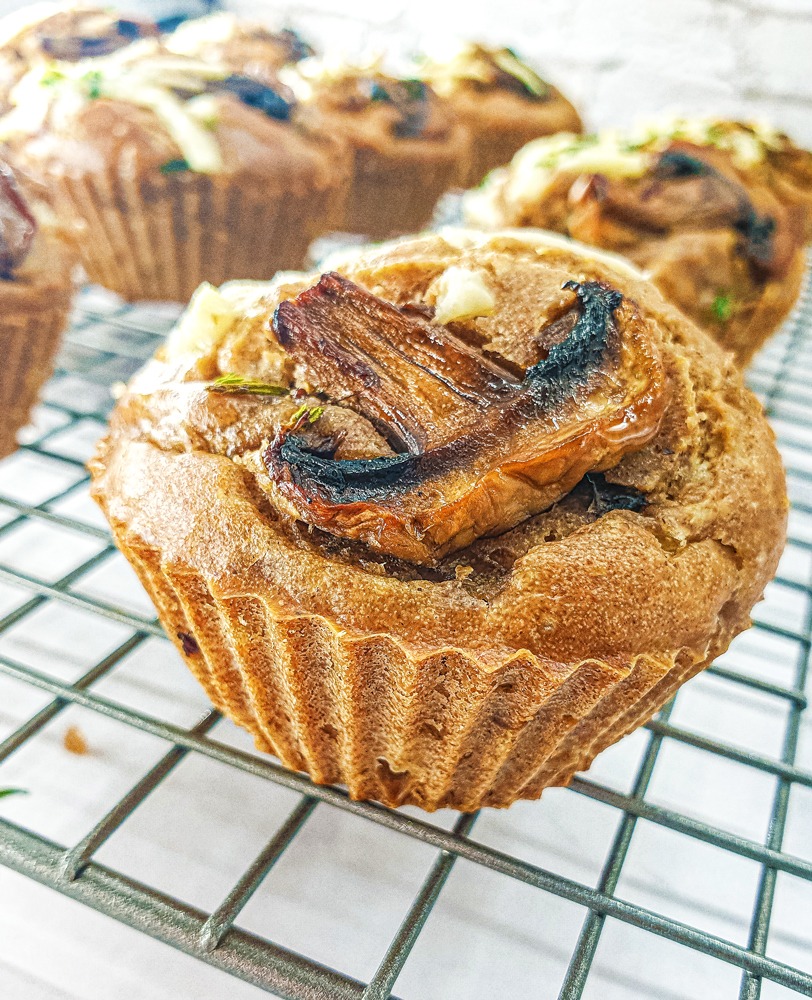 How To make vegan savory mushroom muffins?
After you have all the vegetables cut and ready, sweat them with a little olive oil and the thyme leaves in a pan for 5-7 minutes until the onion is a little translucent, and then add all the spices. In a bowl, weigh all the dry ingredients, and gradually add all the wet ones while stirring. Once a uniform mixture is obtained, add the fried mushroom mixture with the onion and thyme, and add another generous amount of grated vegan mozzarella.
The batter will be wet and that's fine. It is therefore important to bake well, and stick a toothpick in the center of the pastry to make sure it is well baked. Pour about 2-3 tablespoons of the batter into small silicone or disposable muffin molds. Do not fill the mold all the way up, leave about a quarter from the top free. Garnish on top with chopped parsley, maybe even a cute mushroom that had left behind, and feel free to add more cheese. Yum!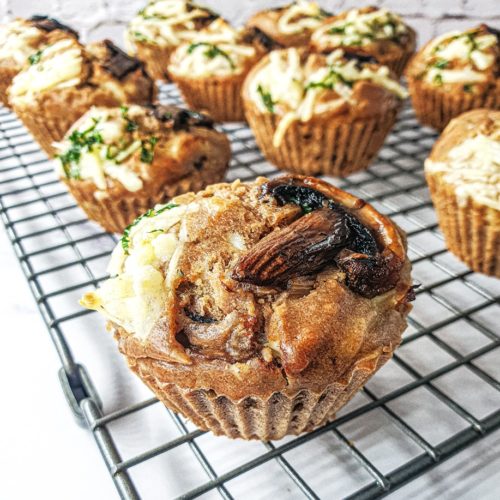 Vegan Mushrooms & Mozzarella Muffins
Savory mushroom muffins with vegan mozzarella and herbs.
Equipment
Mixing bowl

Spatula

13-14 Muffin silicone molds

Baking Tray

Saute pan
Ingredients
240

Grams

Whole spelt flour

2 Cups

½

Tsp

Baking soda

1

Tsp

Baking powder

60

Grams

Olive oil or Grapeseed oil

¼ Cup

1

Tbsp.

Apple cider vinegar

300

Grams

Plant milk

1¼ cup, I used soy milk

200

Grams

Champignon mushrooms

Sliced

1

Yellow onion

Chopped

1

Tbsp.

Fresh thyme

3

Tbsp.

Chopped parsley

150

Grams

Grated vegan mozzarella

1

Tsp

Salt

1

Tsp

Black pepper

1

Tsp

Garlic powder
Instructions
Heat a little oil in a pan and sweat the mushrooms, thyme and chopped onion together for about 5 minutes. Season with salt, pepper and garlic powder. When ready, turn off the heat and set aside.

In a bowl, mix the flour, baking powder, baking soda, oil, vinegar, and soy milk and mix to obtain a uniform batter.

Add the sauteed mushrooms, parsley, and vegan mozzarella to the batter and mix.

Arrange silicone molds over a baking tray, and pour into each bowl 2-3 tablespoons of the batter. Garnish with a little parsley on top.

Bake in the oven for 20-30 minutes, depending on your oven, check at the end of baking if it is ready with a toothpick in the center of the muffin. If the toothpick is not wet it is ready. You may have bits of melted cheese and that's fine.