Asian Kale & Noodles Salad
Hi friends!
I really love green and fresh salads. And this salad, with all its simplicity, I made 3 times just this week for myself. It's super tasty, quick, and easy to make that I wouldn't even call it a recipe. All you have to do is prepare the noodles in advance according to the instructions on the package. Let them cool and strain, cut the veg that needs to be cut. Toss into a bowl, make a sauce, pour, mix and enjoy.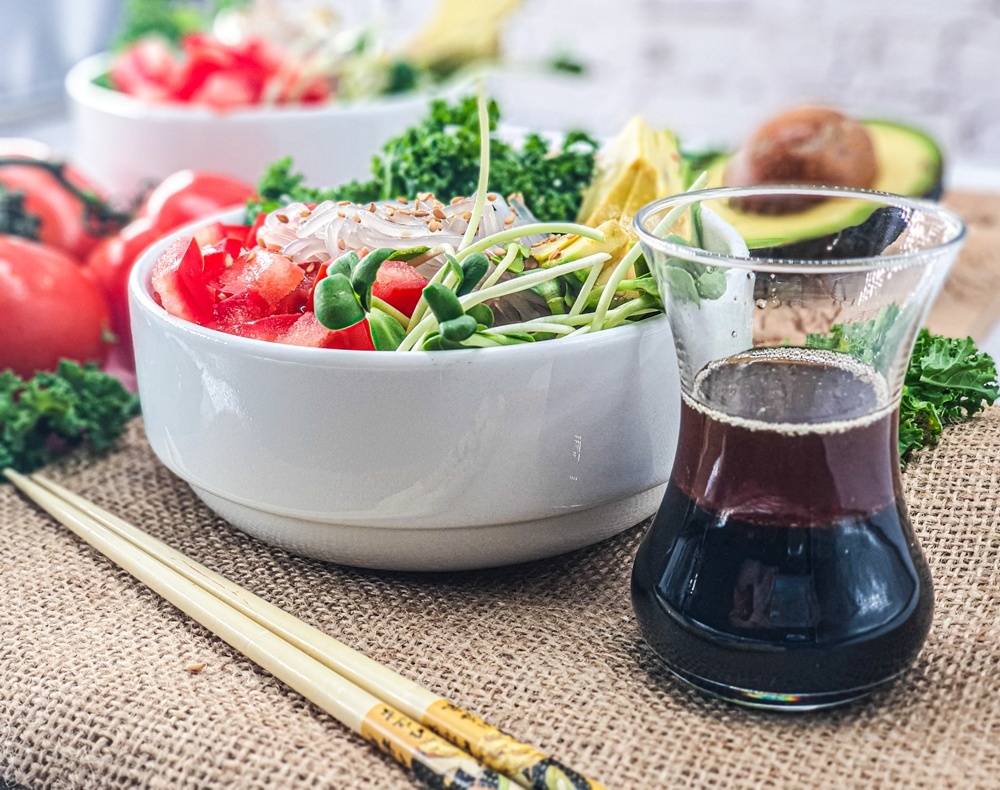 If you are looking to add more greens to your life (legally of course), and in general, to incorporate fresh kale into your diet to get as many nutrients as possible into your body, this salad I would say is really addictive. The sauce is also very simple. Only three ingredients. Based on soy sauce, see ratios in the recipe, and sugar-free. Not a huge fan of sweet salads, but there are exceptions. Avocados, kale, and sprouts are the health bombs of this salad. They rich in vitamins and very powerful antioxidants. The healthy fats found in avocados along with sweet potato noodles contribute to satiety over time even if it is just a salad.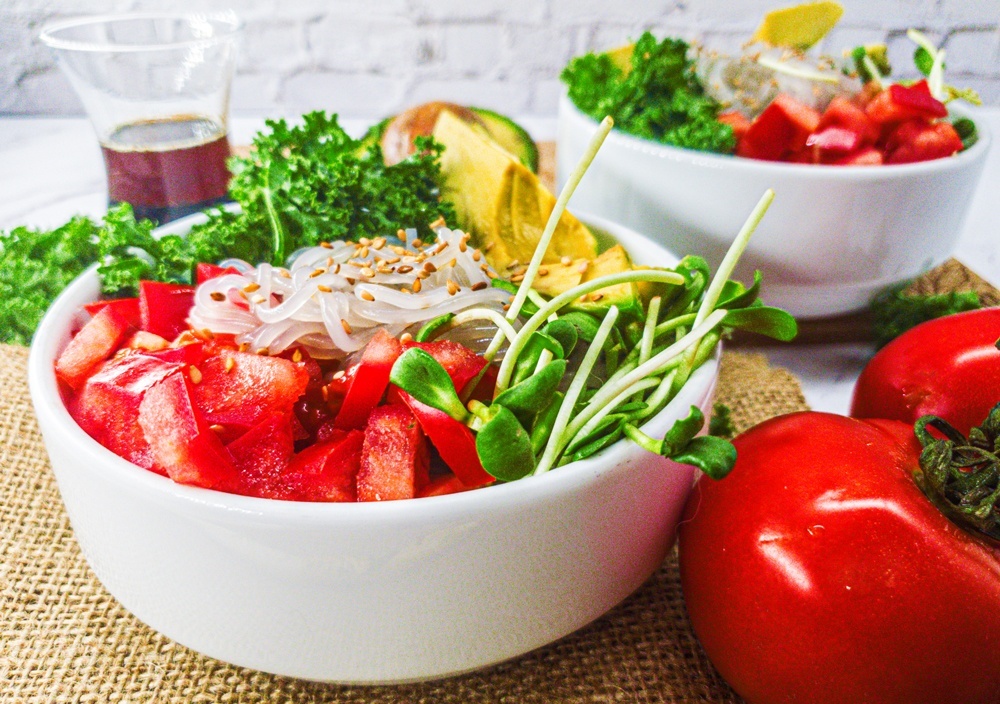 Korean sweet potato noodles are officially my favorite noodles. If I could, I would represent them at the UN as a product that will bring world peace. Let's start with the fact that they are gluten-free. Isn't that good already? They are transparent and beautiful and have a chewy texture that makes it fun to bite into them. These noodles are perfectly absorbing the sauce. In short, very tasty and recommended with this salad. Alternatively, you can use potato noodles which are exactly the same style, or bean noodles which are a bit thinner but go even better with this salad.
Try Other Delicious Salad Recipes: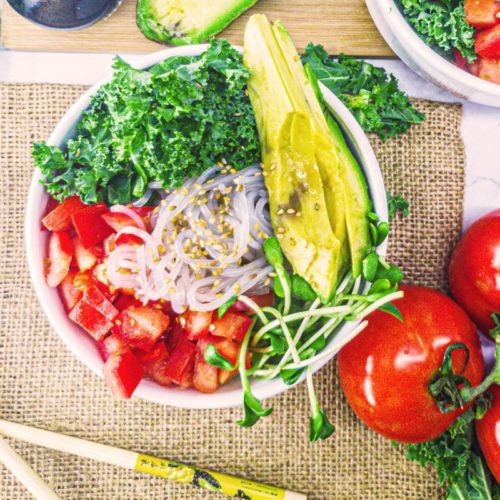 Asian Kale Noodles Salad
Fresh and healthy Kale salad, super easy, few ingredients and very tasty. With kale and Korean sweet potato noodles.
Ingredients
Sauce
3

Tbsp.

Sesame Oil

4

Tbsp.

Soy Sauce

3

Tbsp.

Fresh lemon juice
Instructions
Cook the noodles. For sweet potato noodles, it takes about 20 minutes until they are soft and ready. Strain the noodles from the water and rinse with cold water to stop cooking and rinse the starch.

If you want to eat the salad later, you can drizzle a little oil over the noodles and mix well so that they do not stick

Cut the vegetables according to the shape recommended in the recipe or as you like.

In a bowl place the salad ingredients the way you would like to serve it. Mix everything with the sauce.

For the sauce

Mix the sauce ingredients, pour over the salad, and mix. The sauce is enough for about 2 bowls of salad.
Notes
The amount of calories in a salad refers to the ingredients of the salad along with the sauce. Without the sauce, the number of calories would be 287 per serving.