Quick and Nutritious Vegan High-Protein Greens Udon
Hey Lovlies,
Here is one of my go-to after-gym meals that's both easy and packed with nutritional benefits. I call it "Lazy Noodles" because it's incredibly fast to prepare, perfect for those busy days when you need a quick and nourishing meal. In this recipe, I combine sautéed spinach, soft tofu, and nutritional yeast to create a delicious sauce that complements the udon noodles perfectly. Let's dive into the details and explore the nutritional benefits of each ingredient.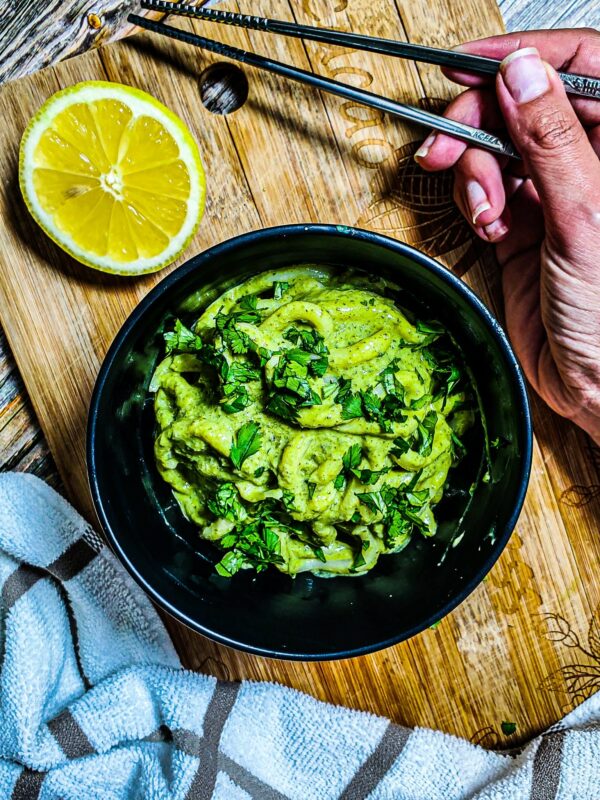 The Nutritional Powerhouse - Tofu
Tofu, a staple in vegan and vegetarian diets, is an excellent source of plant-based protein. It provides all nine essential amino acids, making it a complete protein source. Additionally, tofu is rich in iron, calcium, magnesium, and phosphorus, which are vital for bone health and muscle function. Its low saturated fat content and cholesterol-free nature make it a heart-healthy option, supporting cardiovascular well-being.
The Flavor Enhancer - Nutritional Yeast
Nutritional yeast, often used as a vegan cheese substitute, is not only delicious but also adds a nutritional boost to your dishes. Packed with essential B vitamins, including vitamin B12, nutritional yeast is a fantastic addition to a vegan diet. It offers a savory, umami flavor that enhances the overall taste of the Lazy Noodles recipe. Moreover, nutritional yeast is gluten-free, low in fat, and contains essential minerals such as zinc and selenium.
The Green Powerhouse - Spinach
Spinach, a leafy green vegetable, is a nutritional powerhouse that brings vibrant color and vital nutrients to our Lazy Noodles recipe. It's an excellent source of iron, which supports oxygen transport throughout the body and aids in energy production. Spinach is also loaded with antioxidants like vitamin C, vitamin E, and beta-carotene, which help protect against cellular damage caused by free radicals. Furthermore, this leafy green is rich in fiber, promoting digestive health and aiding in weight management.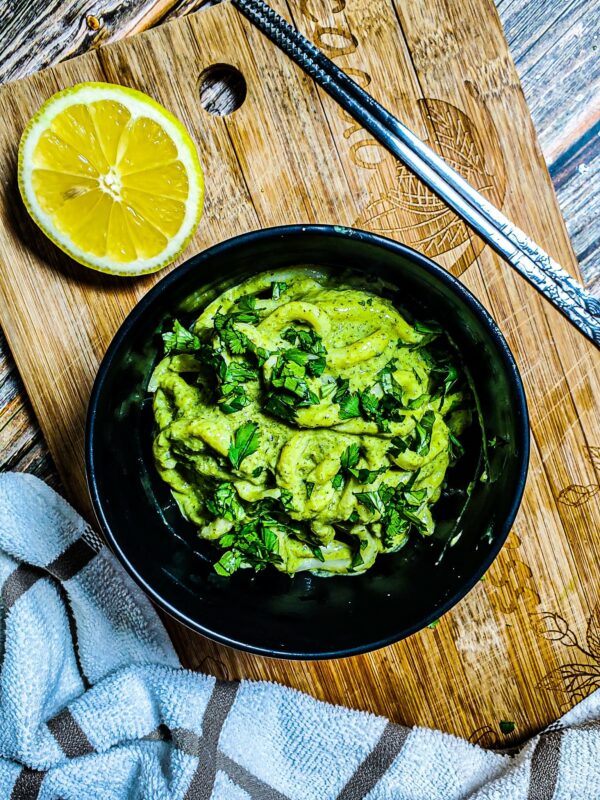 The Simple and Speedy Preparation
The Lazy Noodles recipe is perfect for those seeking a quick and hassle-free meal after a gym session. With just a few simple steps, you'll have a satisfying dish ready in no time. By blending sautéed spinach, soft tofu, salt, pepper, nutritional yeast, olive oil, lemon juice, and a bit of water, you create a flavorful sauce bursting with nutrients. Simmering this sauce with cooked udon noodles for a mere 5 minutes allows the flavors to meld together, resulting in a delightful dish that's both nourishing and delicious.
A recipe for busy and active people
High Protein Greens Udon is an ideal after-gym meal that combines convenience, taste, and nutritional benefits. Tofu provides a high-quality plant-based protein source, while nutritional yeast adds flavor and essential B vitamins. Spinach brings its nutritional prowess, including iron, antioxidants, and fiber, to the dish. By organizing this quick and easy recipe into your post-workout routine, you can enjoy a satisfying and nourishing meal without compromising your time or dietary choices.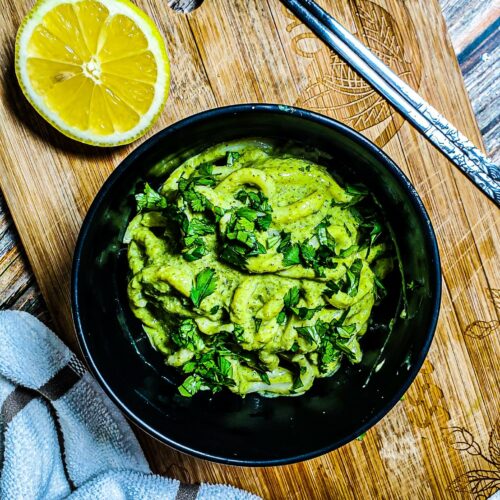 High Protein Greens Udon
Udon Noodles With a Cheesy Spinach Tofu Sauce
Equipment
1 Blender

1 Sautee Pan

1 Spatula

1 Cutting board

1 Knife
Ingredients
4

Packs

Udon

800 gr cooked udon in total
For the Greens Tofu Sauce
200

Gr

Spinach

200 gr before cooking, after cooking its about 1 cup

1

Pack

Silken tofu

350 gr

4

Tbsp.

Nutritional yeast

1

Tsp

Salt

1

Tsp

Black Pepper

½

Lemon juice

From half of lemon

4

Tbsp.

Vegan grated mozzarella

Optional - for a more cheesy flavor

1

Tbsp.

Olive oil

½

Cup

Water
Instructions
Cook the noodles in boiling water for about 5 minutes

Sautee spinach in a pan. Heat olive oil over medium-high heat and stir in the spinach until its volume decreases. Season with a little salt and black pepper.

Transfer the spinach to a blender with all the other sauce ingredients and blend until you get a smooth sauce. Check flavors if lemon is missing, nutritional yeast, salt, etc.

Transfer the sauce to the pan and bring to a gentle simmer.

Add the udon and cook on medium heat for about 5 minutes.

Add fresh green herbs of choice and serve. Enjoy!