Hello friends, cooks, and dear readers.
The recent years have benefited the vegan community, with the emergence of a considerable selection of awesome substitutes for non-vegan raw materials to which we have become accustomed in the past. For this reason, I believe that the transition to a vegan diet is much easier today than before and even intriguing and exciting. After a certain period of experiencing such a lifestyle, and sure enough, it feels like there is no "veganism" it is just a pretty normal lifestyle.
I remember asking one of my best friends, who started this process himself, and helped me start with mine, the same question that a lot of people ask me today about veganism in a panicked manner: "But what do you eat ?!" I can't answer this question briefly nowadays, with all the food variety that exists. I'll have to address a very long list of options that will leave me standing alone, reciting them to myself…
And as for that dear friend, who was shocked by the all-too-innocent question, He quickly rushed to the nearest grocery store and filled entire shelves in the fridge with new products. Some meat and cheese substitutes, new ingredients, and of course healthy fruits, vegetables, nuts, and seeds. I intuitively started just chopping, cooking, seasoning, sautéing, and adding flavors and food came out just … delicious. As our food should be.
In this post, I will discuss with you a list of ingredients and raw materials that I always have in my pantry. For vegan baking, and vegan cooking. Ingredients that I have tried and loved. If finished, I refill my pantry according to this shopping list.
Plant milks and cream substitutes
The selection of milk substitutes nowadays is large and its uses are interchangeable to facilitate any recipe that has milk or cream for cooking and baking. From pastries, desserts, and creams rich in flavors to curries and sauces for various kinds of pasta. You can even make different types of homemade vegan cheese. Occasionally when I want to indulge, I buy oatmeal chocolate milk which I like.
Soy milk
Rice milk
Almond milk
Oat milk
Chocolate oat milk
Coconut cream
Soy cream for cooking
Cashew cream
Rice based heavy cream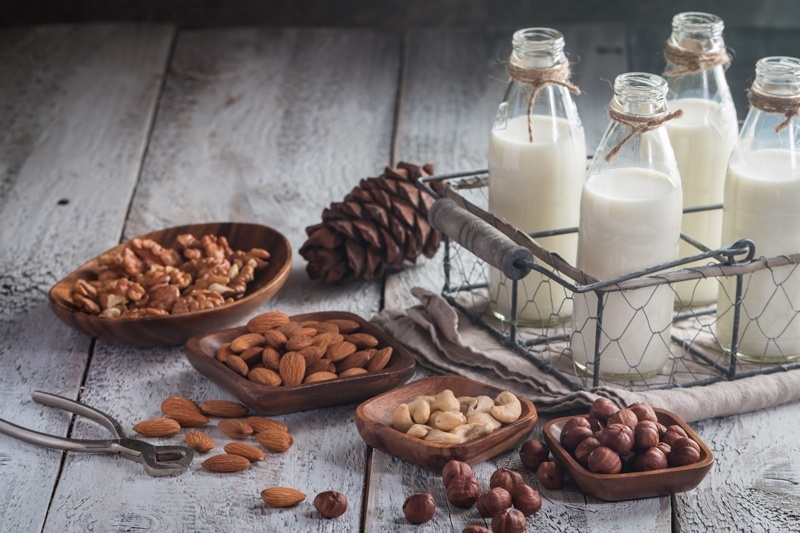 Vegan Cheese Substitutes:
The selection of vegan cheese types we have today is wide. There are some that I especially love, like vegan cashew mozzarella which I add to my vegan sourdough pizzas that are just insanely delicious. Also, with vegan butter, I cook and bake any recipe that originally uses dairy butter. With baking, I even manage to make a luscious buttercream, which is a cream that is used to fill macaron cookies or cupcakes frosting and other vegan desserts
Vegan butter
Vegan cream cheese
Vegan cashew mozzarella.
Vegan yellow cheese from Violife
Soy or almond yogurt
Soy yogurt drinks
And our highlight is meat. Here it was already very clear to me that there was no reason to go back to eating meat if it means that I am paying for animal's suffering. There is already everything when it comes to vegan food. I personally really like to maintain a healthy lifestyle which is rich in fresh fruits and vegetables, ever since childhood. But sometimes when there is a strong craving for a hamburger or a pastry stuffed with vegan minced meat, vegan burrito, or shepherd's pie (for example …). With Beyond's minced meat, let's put it this way, I can identify a lot of flavors in a blind taste test. it's very hard to tell that Beyond's burger is not meat. And my carnivore friends who tried it can agree on this.
Beyond hamburger
Beyond ground Beef
Vegetable protein
Vegan sausages
Seitan shawarma
Tofu in a variety of textures and flavors
Must mention that vegan mayonnaise is much tastier to me than one made of eggs. It's because I could never get used to the smell of raw eggs. It's not that I did not eat eggs, but if they were not cooked in a certain way or had the typical odor, I had a very hard time eating them. It was very easy for me to give them up. Follow your heart chipotle mayonnaise is always to be found in my fridge.
Vegan mayonnaise and chipotle mayonnaise
ketchup
Korean chili pepper paste
Korean fermented soybean paste
Miso paste
Vanilla bean paste
Green curry paste
Nut butters –  Peanut, almonds, cashews, macadamia nuts.
Ethiopian Tahini
Hazelnut spread
Berry jam
Let's admit that fact. Oil is delicious. It adds a lot to food and it is an excellent heat conductor. If using oil, then good quality oils are better. Naturally, I prefer to use moderately.
Olive oil
Grape seed oil
Coconut oil
Sesame oil
Peanut oil
Red Chili oil
Soy sauce
Mirin
Rice Vinegar
Balsamic vinegar
Apple cider vinegar
Raspberry vinegar
Maple syrup
Pomegranate concentrate
Tamari
Liquid smoke
Hoisin sauce
It is always better to use dried legumes, soak them overnight, and cook until ready to use. Moreover, with chickpeas and lima beans, you can make aquafaba, which is an amazing high protein substitute for egg whites. But when there is no time these are also in my pantry.
Chickpeas
Lima beans
Black beans
Red beans
Tomato pulp
Tomato paste
Coconut cream
Artichokes "A La Romana "
Heart of palm
Corn
Homemade Preps that I always have in my kitchen
I always prefer using my homemade preps to using a store-bought. these are my usual building blocks for my homemade meals. Of course, when there is no time, I use whatever is available. This is a list of preps I make. Some of them I can freeze in a container and store for a while. This way my vegan meals or pastries get their natural, aromatic, and noticeable flavors.
Dried Tomatoes in Olive Oil Recipe
Sourdough starter
Aquafaba – Reduced
Vegetable or porcini stock
The purpose of the reduction is to increase the protein concentration in the liquid and reduce water. This action is very effective in recipes related to vegan meringue. I usually reduce chickpea water the day before preparing the intended recipe. In case I made a considerably large amount of reduced aquafaba, I can freeze and use it again when I need to. How can we know how much we need to reduce the aquafaba? very simple. Usually, if it's from a can of chickpeas, it would be best to reduce about 50% of the initial amount. Once the liquid cools the desired texture should get to a very gelatinous texture. A reminiscent of egg white. If we have reached this texture the Aquafaba is ready to use. The reason we want to freeze it is that the Aquafaba's shelf life in the fridge is very short. It can be used up to about 3 days after a reduction. Later then that, it starts to spoil. You can read more on Aquafaba on The Full Guide To Aquafaba bog post.
Egg substitutes for baking and cooking
Potato protein – meringue, baked cakes, and pastries. A very stable egg protein substitute. There are several brands in the market. I currently know a "vegan base" by "Fabry" and "Potato Whip" by "SOSA"
Available to get from online stores and specialty confectionery stores. If you know more brands and want me to try feel free to write to me. I would love recommendations for a trial.
Aquafaba – Chickpea water – meringue, baked cakes, pastries. Also, can be used as an "egg" wash before coating with breadcrumbs or panko and fry like "tofu schnitzel".
Cornstarch – A mixture of cornstarch and water – allows, among other things, to thicken liquids, soups, sauces, and more. It can also be used as an egg wash before coating with breadcrumbs for deep frying.
Apple puree – can replace eggs in Danish cakes, Bundt cakes, quick bread cakes, and pastries.
Vegan Egg Wash – Brush pastries before baking for color and crispiness – use a 1:1 ratio of soy milk combined with maple syrup as a vegan egg wash.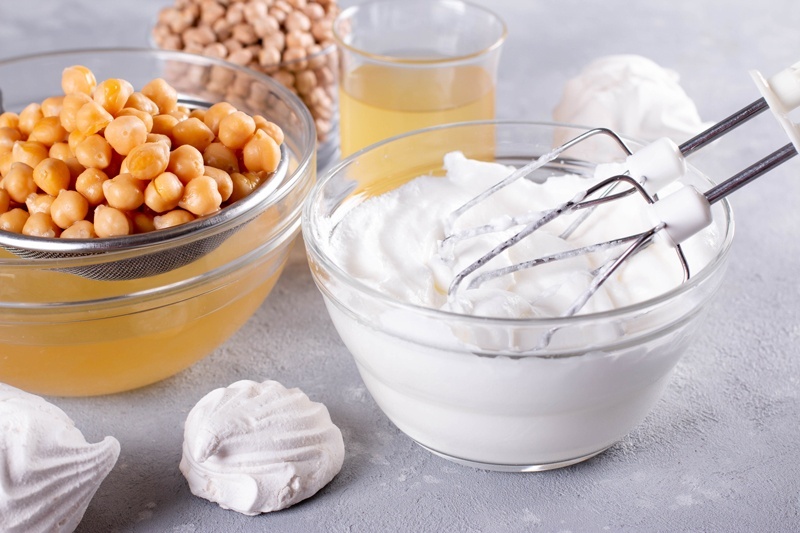 Cornstarch powder, tapioca flour, agar-agar, – used as thickening agents in soups, creams, desserts, vegan cheese, and more.
Potato starch both thickens and good as a patties binder.
Rice flour – for rice dough, thickens and an important ingredient in the preparation of kimchi.
Psyllium husk – a type of dietary fiber, thickens and allows you to make a starchy vegan mozzarella with them.
Methyl Cellulose – A type of plant-based binder that can be used to make hamburger patties. very close to the texture and give the mouthfeel and bite of meat when heated.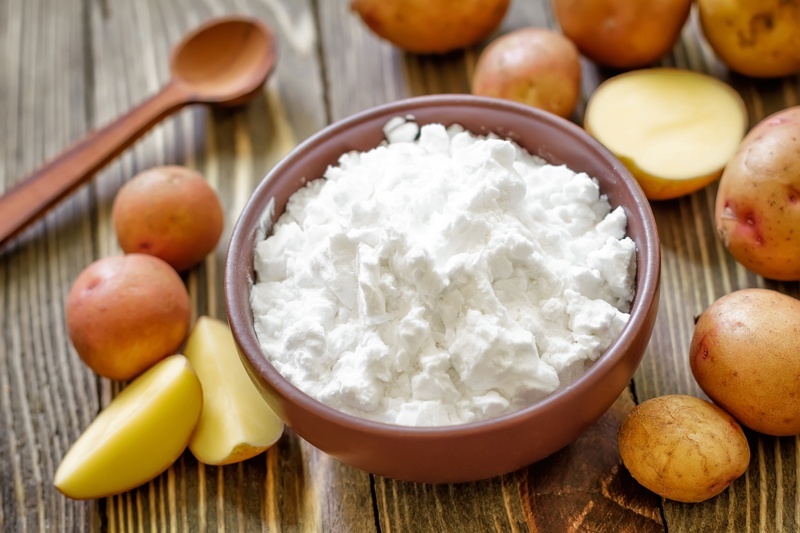 I am very fond of noodles. Noodles, and spaghetti. I recently discovered noodles made from potato starch, and others made from sweet potato starch originated in South Korea. They become translucent when done cooking. These noodles absorb flavors beautifully and taste amazing. They are also gluten-free, chewy, and perfect.
Potato noodles
Sweet potato noodles
Bean noodles
Ramen noodles
Rice noodle
Rice paper
Udon
Black wild rice
Red wild rice
Forbidden rice
Tteokbboki (Topuki) Korean "rice cakes"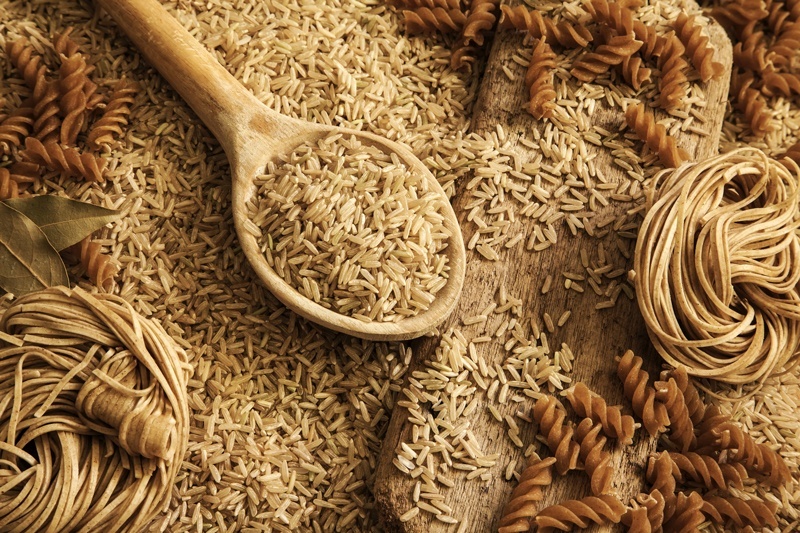 So, if everyone in the known protein panic mindset, and doesn't know yet where to get his/her protein from, here is a fairly modest list of Vegan protein sources. Apart from the fact that you can have them as they are in stews or curries, you can make endless mixtures of patties, burgers, vegan minced meat types, and such.
Black lentils
Green lentils
Red lentils
Chickpeas
Quinoa
Oatmeal
Black, red, white beans
Pinto Beans
Mung beans
Out of all the categories here, this is the most important food category. No matter what you choose and what you like to eat, it is very important to include fresh fruits and vegetables in your diet every day. Whether it's in a fresh salad, a stew, soups, and more. Vegetables are rich in vitamins and minerals that help the different life processes in our body and in dealing with various diseases and deficiencies in our body. A diet rich in fruits and vegetables is a life-prolong and healing diet

Green leaves: Any leafy green is full of iron and vitamins.
Herbs: Parsley, Coriander, Chives, Green Onions, Dill,
Kale, spinach, arugula, chard, celery, bok-choy
Broccoli

Sprouts: Broccoli sprouts, sunflower sprouts, soy sprouts.

Mushrooms of all kinds: oyster, king oyster, shimeji, shinoki, champignon, Portobello, shiitake.

Sweet potatoes and potatoes
Avocado
Eggplant
White cabbage, purple
Cauliflower
Beet
Tomatoes
Zucchini
Asparagus
Brussels sprouts
Napa cabbage

Algae: Wakame, Nuri, combo. The algae are great for use in foods that want to achieve a taste that's reminiscent of fish or seafood. Kombu seaweed, also known as kelp, can be also used to make an excellent stock as a soup or sauce base, rich in umami. Also very good resource of nutrients.
Simply nature's candies. You can make desserts, bakes, salads, shakes, and so much more. Berries: If they are available all year round you will always find them with me. I try to break the fast with them every morning. Just eat them fresh and enjoy all the nutrients present in these fruits. Uses both fresh and frozen. I love fruits and I could list many more, these are the main
Strawberries, blueberries, blackberries, and reds.
Oranges
Mangos
Pineapple
Apples
Peach
Kiwi
Lychee
Cherries
Pomegranate
With nuts the possibilities are huge. They are pretty much suitable for any dish. Dishes, pastries, salads, desserts, and other excellent spreads and nuts. And of course, a major ingredient in vegan cheeses and kinds of butter and vegetable milk drinks.
Cashews
Walnuts
Macadamia Nuts
Pistachios
Hazelnuts
Pecans
Seeds good for decorating dishes and pastries, for cookies and crackers. They are rich in vitamins, minerals, and other healthy ingredients. Add them to your smoothie bowl for a refreshing and healthy fruit smoothie or particularly healthy baking, these are my favorites
Sunflower seeds
Pumpkin seeds
Sesame
Fennel
Flaxseed
Goji berries
Golden berries
Astragalus
Reishi mushroom
Macha
Spirulina
Dried coconut carvings
Fresh turmeric root
Fresh ginger root
Cocoa powder
Organic vegetable soup powder
Sea salt or Atlantic
Black Indian salt – gives the taste of an egg to foods.
Black and green peppercorns
Ground black pepper
White pepper
Sweet and spicy paprika
Smoked paprika
Chili pepper
Korean chili pepper mixture
Chipotle pepper
Garlic powder
Onion powder
turmeric
cumin
Dried porcini mushrooms
cinnamon
Nutmeg
Tonka
Sugar
Coconut sugar
Monk fruit sugar – a natural sugar with a low glycemic index and 0 calories extracted from the fruit of the monk fruit. Available at online stores.
sugar powder
Flavor extracts and food colors for baking
High-quality dark chocolate, with a high percentage of cacao.
Vegan white chocolate
Cocoa butter
"Valrhona" Chocolate, the "Inspiration" series – completely vegan. Comes in a variety of flavors – strawberry, raspberry, passion fruit, and more. You can make coatings, ganache fillings, and use them for your vegan desserts.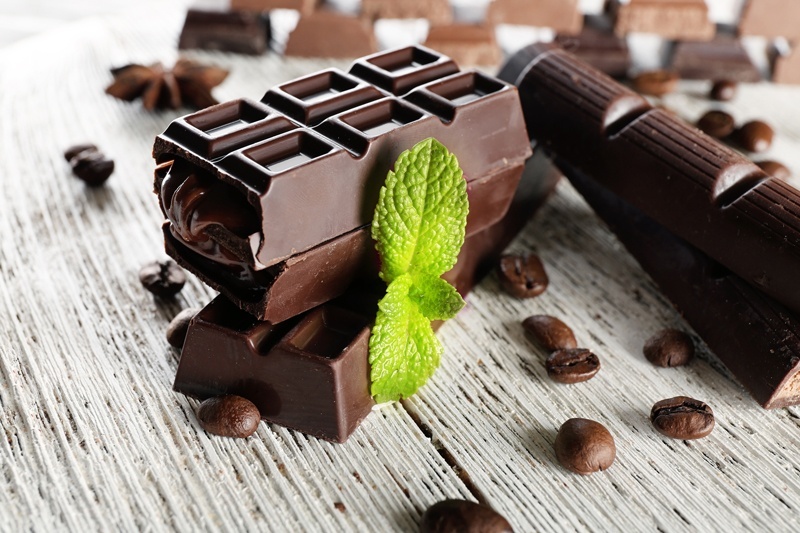 I think it's fair to say that if you had all of that in a pantry of a cooking competition you could come up with something crazy, interesting, inspiring, and delicious. Enough to get you to fall in love with your new food choices and at the same time be satiated.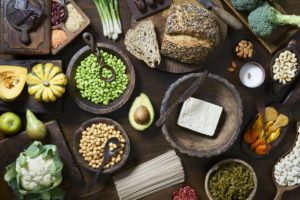 Top 10 Energizing Vegan Foods A vegan diet, which excludes animal-type products such as meat, dairy, and eggs, has many health benefits. The most obvious
Read More »